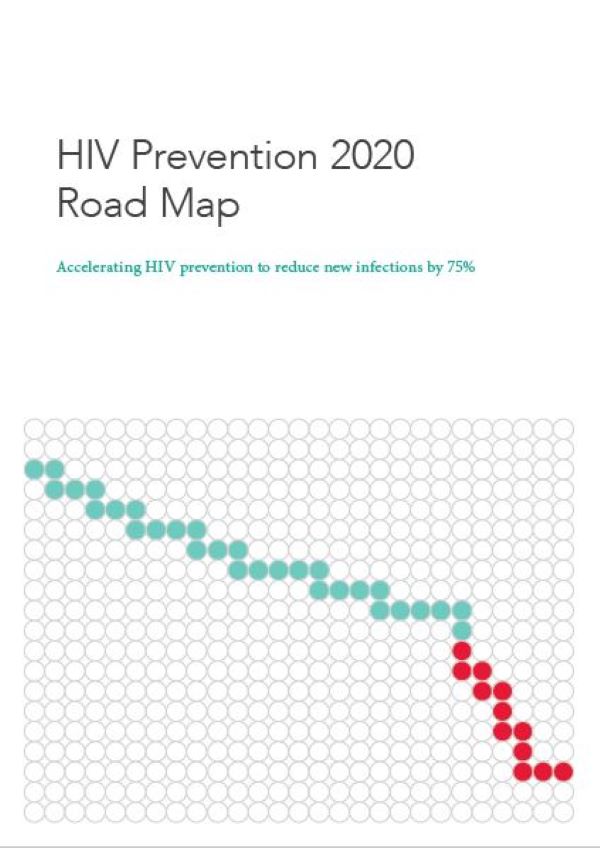 The Prevention 2020 Road Map provides the basis for a country-led movement to scale up HIV prevention programs as part of Fast-Tracking a comprehensive response to meet global and national targets and commitments to end AIDS as a public health threat by 2030.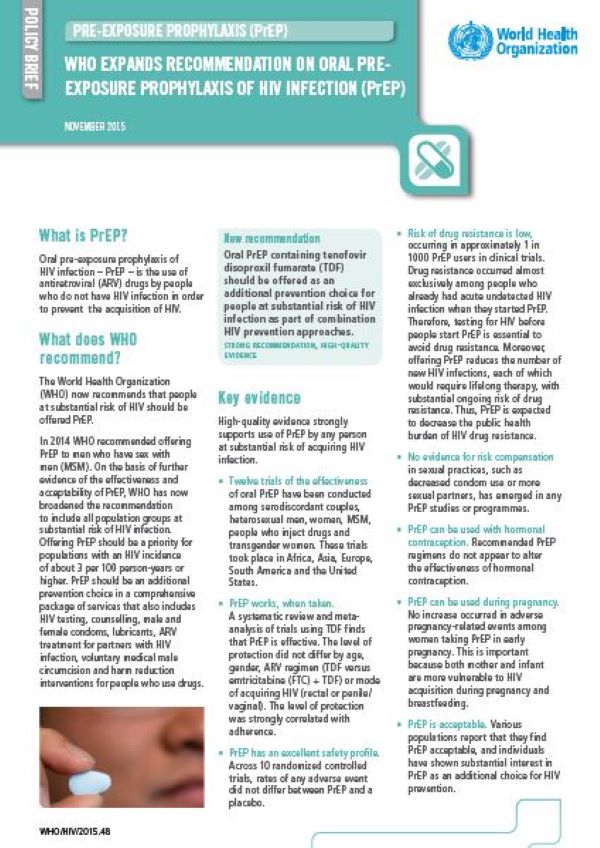 This policy brief outlines updated WHO recommendation on the use of PrEP to prevent the acquisition of HIV.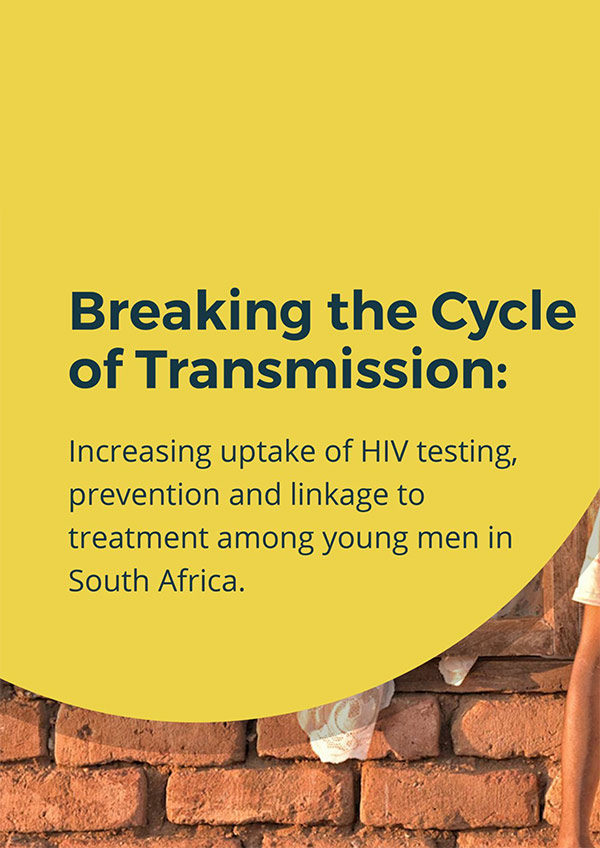 An overview of the PrEP for high-risk men considerations and implications from research seeking to break the cycle of HIV transmission by increasing uptake of HIV testing, prevention and linkage to treatment among young men in South Africa.